Best Social Media Platforms for Brands
Just Tech Web, 10 months ago
6 min

read
557
Best Social Media Platforms for Brands
Social Media Platforms – Nowadays, social nets are one of the best ways to make your business stand out in its field and reach a larger audience. Having an active presence on all social networks is a must for any brand that wants to become a leader in its field. It allows it to retain its current customers and engage other potential ones with innovative formulas. However, social media management can be overwhelming if you don't have specific knowledge of the right tools to help you manage it.
Top 10 Social Media Management Platforms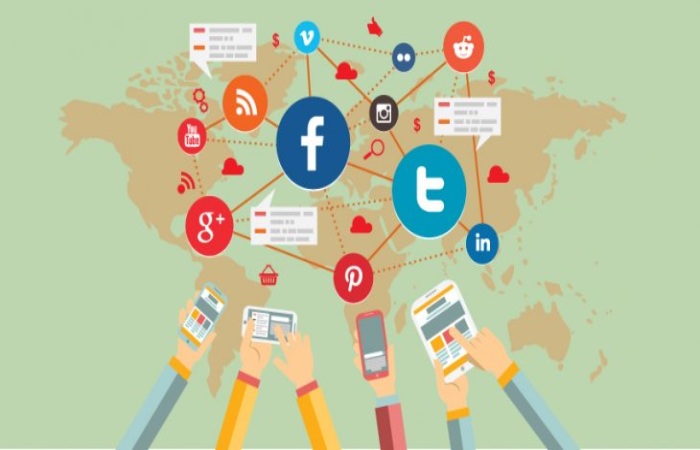 1. Hoot-suite – Social Media Platforms
Whether you're a user managing a couple of accounts or an agency managing over a hundred, Hootsuite is the perfect network management tool to make your job easier. Adding funds and administrators is very simple, and scheduling publications on the main networks. In addition, HootSuite has a complete virtual learning platform that teaches you how to use it and notions of digital marketing. This makes it the best platform for its quality/price ratio.
2. Hub Spot – Social Media Platforms
Although many social media management tools can be used to manage accounts, it is essential to have one comprehensive enough to go beyond simply scheduling the content to be published. A good example would be HubSpot, which in addition to preparing your posts and analyzing and monitoring their impact, allows you to obtain comprehensive data reports that are very useful to see how your company's digital marketing strategy is working.
3. Tweet Deck
This platform is specific to Twitter and is designed to facilitate the management of several user accounts at the same time and constantly monitor them. With TweetDeck, you can schedule your tweets, create and organize personalized Timelines in different ways, watch the analysis of several accounts simultaneously, follow your own or third-party lists and configure automatic personalized searches and hashtags.
4. Buffer
Buffer is a social network management tool that allows you to plan and manage the publication of your content on the most commonly used channels, also offering you the possibility of customizing each post for each of the different platforms on which you are going to publish it. Post. In addition, Buffer is in charge of detecting the best time to share your content according to each
5. Everypost
This powerful tool is perfect for businesses that have profiles on different social networks but need to share content on them simultaneously. With Everypost, you can post text, video, and photos to Facebook, LinkedIn (including Facebook Pages and LinkedIn Company Profiles), Twitter, Google+, Tumblr, and many more social networks. It also has a URL shortener -very useful for Twitter- and it allows you to send the posts to your contacts' phones directly.
6. Sprout Social
This social media management platform permits you to monitor customer mentions on social media, engage with your brand's followers, schedule content ahead of time, and use its analytics tools to generate reports to design and improve strategies.
7. Know Em
This social media management tool is perfect for businesses that want to emphasize digital branding. Too often, before launching a media strategy, companies make the mistake of not securing their brand name on social networks only to discover to their horror that it is already registered on other profiles by other people (or, at worst, cases, by its competitors). With Know Em, you can verify the use of your brand, product, personal name, or username instantly on more than 550 websites and social networks
8. Icono square
If Instagram is an essential portion of your business's digital strategy, you need to use Iconosquare. The in-depth analytics of this Instagram-specific social media management tool is the best out there, and they keep rolling out new features like monitoring content from multiple accounts in one place, scheduling posts, etc.
9. Posting
This network management platform is perfect for businesses in the service sector, such as hotels, bars, or restaurants, since it allows you to manage less common social network profiles such as Tripadvisor or Yelp. Posting facilitates this task by separating the different shapes by tabs within the same account, which speeds up the publication process (which can be for all platforms simultaneously, in the image, video, or text format) and monitors and analyzes the results all of them simultaneously.
10. Spread Fast
It is a complete application since it helps coordinate actions between social networks and offers. If beneficial metric information (and that is also customizable). Through this social media management platform. If you can separate the timeline by country and determine the number of users each post has reached. In addition, Spredfast allows you to see how many followers each follower of yours has who has shared one of your updates.
Also Read: How to Build an Authentication Flow with React Navigation v5?
Best Social Media Platforms for Business: Ultimate Guide
Are you looking for the best social media platforms for business because you want to work on your social strategy and get a higher return on investment?
Well, here we will answer that question by showing you the nine leading social media platforms. Companies and explaining how they work so that your company or organization can achieve its goals. But, first of all, it is convenient to clarify what social media marketing is. Why it is such a valuable tool.
Advantages of Marketing in Social Networks – Social Media Platforms
Social networks can be one of the most profitable marketing channels for your company because, among others, they have the following advantages:
1) They Generate Awareness of your Brand
Being active on social media assists you stand out and keeps your designation in the consumer's mind. After enough exposure, there will surely be more people interested in your brand content.
2) They Connect with your Customers
It is a mistake to think that the relationship with the client ends when the sale is closed. Once this step is complete, social networks. Its lines of communication between you and your customer base, thereby lowering. If your churn rate and driving your regular customers to return to the relationship in the future.
3) Boost your SEO
By promoting your content on networks, you can get more likes, views, shares, and interactions with the posts. Also, it will generate more traffic to your website and cause an increase in page views. These are all positive signs for search engines like Google and help improve your SEO.
4) They make your list of Contacts or leads grow
Once users land on your website from their social media content, you'll have more opportunities to convert them into leads. Over time, you container use this traffic to grow your correspondence list and make. Is even more revenue from email marketing campaigns.
5) They Generate more Income
All of the advantages listed above lead to getting customers. A through your sales funnel and generate more profit for your business. With all of this in mind, and with over 65 social media platforms out there, the question is. "Which one is the best for my business, and how do we increase our performance on each one?"
Conclusion
Pinterest can be a great driver of traffic to your website. Still, it's Fmore suitable for some businesses than others because they offer content. That is often visually appealing and easy to share. With enough creativity, almost any business can use Pinterest to drive traffic to their account.
Also Read: How to Build A NFT Fashion Marketplace?
Related posts